Dear Parents and Families,
Thank you for all your support over the last few weeks. We hope that once the break arrives that you will be able to spend some time with your loved ones making wonderful memories.
A big thank you to families for bringing in donations for the Women Helping Women drive. To see photos and stories about what happened to those items, look up Women Helping Women South Delta on Facebook.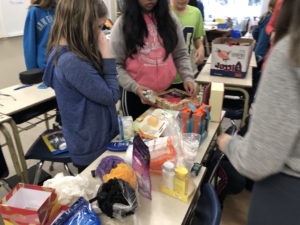 If there are any grade 6 and 7 students that can spare some time to help me set up risers tomorrow at 8:15 I would greatly appreciate it. Students can meet me by the front office.
Monday- Santa hats, elf ears and antlers
Tuesday- Concert clothing (whatever is needed for the dress rehearsal as per each teacher's class instructions)
Wednesday – concert clothing (whatever is needed for the concert as per each teacher's class instructions)
Thursday- Crazy Christmas clothing
Friday- Pajama day

Please note that as a special treat that we will be showing a movie for students on Friday. The movie has not been finalized yet.
We are asking for your help. We know that mornings are busy and getting kids to school can be stressful. However, we are finding that some vehicles have been blocking in driveways along streets like Braid. This of course creates huge issues for our neighbours who are trying to get to work. Your help and cooperation in this manner would be greatly appreciated.
Do you have any extra tickets for the Christmas Concert? If you do, please bring them to Ms. Adam. There are still families who are hoping for some tickets.

Our food drive will end on Wednesday. We will also gladly take donations during the Christmas Concerts.

Monday, Dec 16 – Risers Set up at 8:15 Grade 6 and 7 student volunteers needed
Tuesday, Dec 17 – PAC Fun Lunch  Incorrect Date
Wednesday, Dec 18 – Matinee Christmas Concert at 1:45 (Doors open at 1:15)
Wednesday, Dec 18 – Evening Christmas Concert at 6:00 (Doors open at 5:30)
Wednesday, Dec 18 – Report Cards Available on Parent Connect
Thursday, Dec 19 – Div. 4, 5 and 6 to Swimming
Friday, Dec 20 – Concert Audio Equipment Pick up
Friday, Dec 20 – Movie Part 1 at approximately 11:25
Friday, Dec 20 – Movie Part 2 at approximately 1:30
Dec 21- Dec 5 – 

HOLIDAYS!!!